Most Versatile Nutritious Delicacy 2020
For details: https://www.aninews.in/news/business/business/wow-laddus-win-the-prestigious-lux-life-united-kingdom-award20210330112826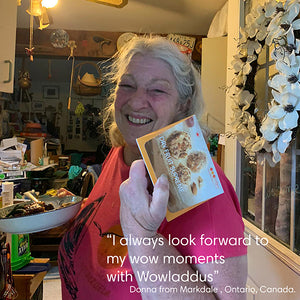 What do our international customers say?
The laddus are delicious. I love them, they are conveniently packed and may be easily transported to any distance without injury. Try them!. This is my sincere recommendation.   It should also be mentioned that they were promptly delivered. Many thanks to the producers  and Management!

Tatiana Oranskaia, Tokyo, Japan
Each bite is flavourful and it is so good!Makes a great healthy snack for when you are on the go!

Christine Martel
I finished two of dryfruit laddu in no time. Looking forward to more

Aaron Mercado, NY, USA
World is saying Wow!
Laddus gone international!